Description
Veichi 5.5Kw Solar Pumping Inverter 3 Phase SI123
The Veichi 5.5Kw Solar Pumping Inverter 3 Phase SI123 has a simple and elegant appearance, and the book-type structure design saves installation space. Smart IOT brings smart irrigation.
Download Veichi 5.5Kw Solar Pumping Inverter Datasheet
Has a new book-style narrow structure design greatly saves installation space.
Abundant expansion interfaces and new expansion accessories to meet various needs.
The new air duct design makes the heat dissipation effect even better.
Adapt to the intelligent Internet of Things module, big data remote control.
A variety of features to meet the needs of various markets and users.
The maximum power is 710kw, multiple voltage levels, suitable for multiple countries and regions.
Synchronous and asynchronous drive integration, comprehensive open, and closed-loop.
The new control algorithm makes the drive more stable and efficient.
New appearance, narrow-body structure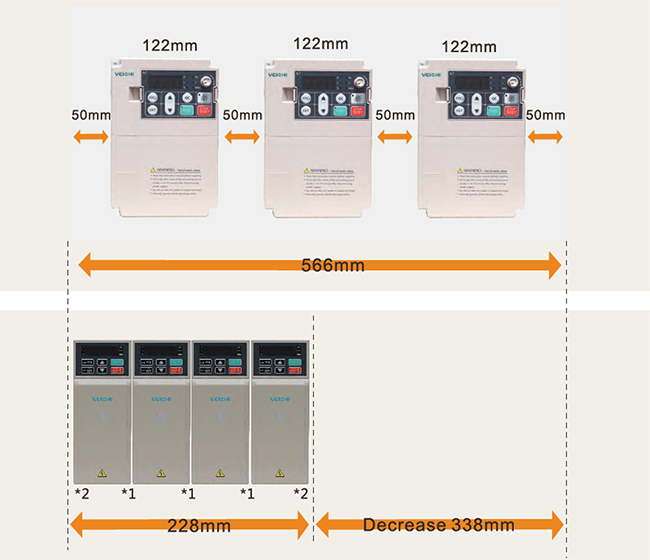 The book's narrow-body structure saves up to 60% of the volume.
New keyboard design, simple appearance, and easy operation.
European-style terminals improve wiring efficiency.
Veichi 5.5Kw Solar Pumping Inverter  is Easy to debug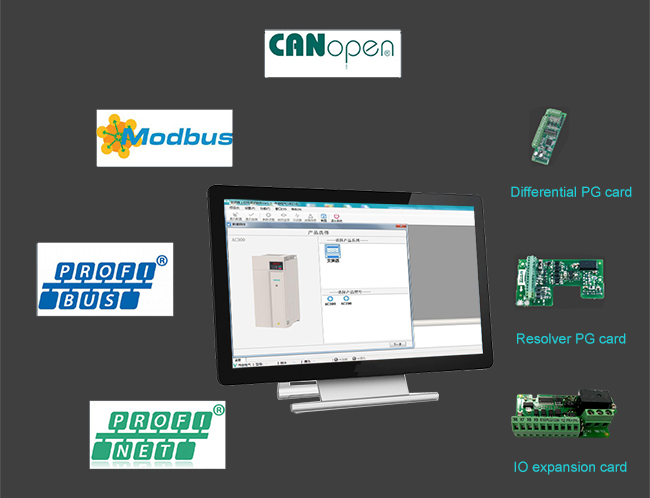 Professional PC software, one-key reading of debugging parameters.
The virtual oscilloscope diagnoses accurately and observes the data curve.
Support 485 communication, SPI, GPRS, PG card, and other expansion interfaces.
Exquisite structure, prolong the life
The device is separated from the air duct to improve the environmental resistance of the machine.
The wide tooth surface efficiently dissipates heat to ensure no derating of full power.
Strict selection of high-quality parts, scientific layout, prolong life.
Tailor-made photovoltaic functions
MPPT control mode, adjust the output frequency to the appropriate frequency in real-time.
Complete water pump protection functions extend the life of the water pump.
The Custom PQ curve allows users to understand information such as accumulated flow and power generation.
Multiple functions such as AC/DC mixing, timing, cleaning, etc. meet market demand.
Complete variety, each one needs
The power range is from 0.75kw to 710kw.
The voltage level is from 72v to 380v to adapt to various motors.
Both stand-alone and group cabinets can meet the demand.
Veichi 5.5Kw Solar Pumping Inverter SI23 top software algorithm

Supports multiple pump motors such as synchronous, asynchronous, single-phase, and synchronous reluctance.
The advanced self-learning algorithm is accurate and consistent.
High broadband current vector, 12 times the field weakening high precision output.
Intelligent IOT, data age
Support GPS positioning, WIFI data connection, offline data storage.
The new IOT platform design is simple and generous.
The big data platform displays the most concerning data such as cumulative power generation and flow.
Automatic identification of APN when power on, various remote data analysis equipment, routing one-click connection.
FREE Delivery within ZONE A of Nairobi and at a small fee in other parts of Kenya.